2019 June Wines of the Month
1st bottle red:  Ransom Wine & Spirits 2014 'Selection' Pinot Noir, Eola-Amity
For the wine snob:
This 100% Pinot Noir originates from the Eola-Amity Hills of Willamette Valley.  Harvesting occured in late September whereby fruit was 100% destemmed. Cold soak occured over the course of four days.  Fermentation took place in 1.5 ton tanks using BRG, BGY, 71B, and wild strain yeasts for seven days. This wine was aged twenty months in mixed two year old rench cooperage followed by blending and bottling.  Case production limited to 1,013.
For the rest of us:
This is a bang for your buck excellent earthy Pinot with notes of black cherry and various spices.  You will get a cedar spice and smoke on the finish. Easy tannins allow for a very approachable wine.  Best served now or anytime in the next ten years. Enjoy with friends in a casual dinner setting. Anything on the grill will work just fine.
---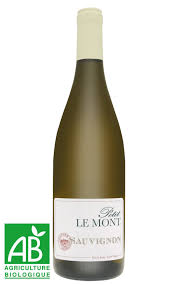 1st bottle white:  Foucher-Lebrun 2017 'Le Mont' Sancerre AOC
For the wine snob:
This certified organic 100% sauvignon blanc originates from the Loire valley of France.  Grapes are hand picked and thermo regulated during fermentation in stainless steel tanks.  Maturation occurs on the lees. This wine is bottled the spring following harvest to preserve freshness and fruit.  
For the rest of us:
This is the perfect aperitif.  There is a strong citrus flavor profile that persists throughout.  It's like biting into a lemon to cleanse your palate. Best served prior to your meal on your porch in 90+ degree heat.  Ok, don't want to wait for those temps…70s will work just fine too. Enjoy!
Enjoy!
---
2nd bottle red:  Owen Roe 2017 'Ex Umbris' Syrah, Yakima Valley
For the wine snob:
This 100% Syrah originates from Columbia Valley, Washington.  More specifically, it comes from Dubral, Outlook, Red Willow, and Union Gap Vineyards.  Aging takes place over the course of eight months in French oak barrels. The history of this wine dates back to 2002 when it was intended to be a "one time bottling."  A wildfire broke out nearby with smoke and ash contributing to the character of that year's Syrah. Owen Roe keeps it going in memory of that historic first production of Syrah.    
For the rest of us:
Super fruit bomb with excellent depth caused by the French oak.  You can taste the wood on this wine. You will get plums, blackberry, and fresh raspberry with a smooth oaked finish.  This wine is drinking really nice now or can be kept for five more years. This wine is best served with your first spring grilling session and with friends.
---
2nd bottle white:  Raventos i Blanc 2016 'De Nit' Reserva Rosado, Conca del Riu Anoia Barcelona
For the wine snob:
This blend of Xarel-lo (40%), Macabeu (36%), Parellada (18%), and Monastrell (6%) originates from Catalunya Region in Spain.  Grapes are pressed slowly with low pressure. Fermentation takes place separately for each varietal in stainless steel in a temperature controlled environment.    
For the rest of us:
#Roseallday, #Bubbles, So you need a case of this wine to make it through the summer strong.  This is a bang for your buck people pleaser sparkling Rose that should be chilling in your refrigerator at all times just in case…You will get lots of red berry and orange zest.  This finish is dry and precise. Super good wine that everyone will love. Best served with your neighborhood pals. Enjoy!
---
1st bottle reserve red:  Villa Creek 2016 Avenger
For the wine Snob:
This blend of Syrah (70%), Mourvedre (20%), and Granache (10%)  originates from the Paso Robles appellation of California.  Fruit was sorted by hand, half of which were fermented whole cluster while the other half was berry sorted.  This was followed by anaerobic cold soak and fermentation using 100% native yeast. Aging took place in French and Hungarian puncheons, 25% of which were new.
For the rest of us:      
This is a super high end wine that should be illegal it is so good!  You will get smooth blackberry all day, juicy cherry cola, and spice cake.  Put simply, this wine is "melt in your mouth goodness." You can read up on the reviews if you want.  This wine consistently scores in the 90s and this particular vintage scored 95 pts.. Or, you can just crack open this wondrous creation, decant it for about 30-45 mins, and impress your most sceptical wine drinking friends.    This wine is a treasure and it is all yours. This wine is best served with only your favorite people. J/K, just open it already.
---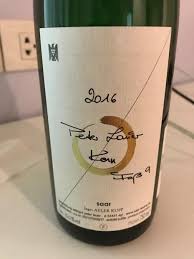 1st bottle reserve white:  Peter Lauer 2016 Fass 9 Kern Riesling, Saar
For the wine snob:
This 100% Riesling originates from the Saar Region of Mosel, Germany.  A work done on this vineyard is done by hand due to the incline of the terrain.  Grapes are whole-cluster pressed and only native yeasts are used for fermentation.  This vineyard is practicing organic but not officially certified.
For the rest of us:
What a delightful wine!  Nice sweetness but not too sweet.  You will get strong bursts of fruit such as kiwi, passion fruit, and white grapefruit zest.  This balances out with notes of kumquat, green herbs, salinity, and wet stone. There are so many hamonous flavors in this wine it will take you for a ride.  Best served with a spicy dish. Try it with Kung Pao Chicken from your favorite Chineese take out.
---
2nd bottle reserve red:  Villa Creek 2016 Garnacha, Paso Robles
For the wine snob:
This Certified organic 100% Grenache originates from Paso Robles, California.  Clusters were carefully sorted and cold soaked for 3 days, fermented with daily pigeage and pump overs, and aged in 500 liter puncheons.  Aromas of sweet cherry and rhubarb pie persist with a hint of cinnamon on the finish. Drink now or as late as 2026.
For the rest of us:
Small production wine at its best.  The care that went into this wine is evident as soon as your take a sip.  Liquid gingerbread with an exceptional hue of garnet. Silky and smooth, then back to silky.  Do you like maraschino cherries?…I do! Best served with BBQ bacon burgers and friends.